TOUR
Dubai
4 hrs +1 hr free

from
$1,024
instead of $ 1024 for 5 hr
Sightseeing Tour
When choosing a Dubai sightseeing cruise on a yacht, you should consider the tour to find an option that will cover the best of the skyline. We offer Dubai guided Sightseeing Boat Tours for top famous destinations and the best beautiful sights. Burj Al Arab: view from the sea. This package is great for lovers of adventures and speed! Going on the yacht, enjoying the wind in your hair towards discovering an outstanding Burj Al Arab! The perfect combination of leisure and sports activities, as you can go diving in the open waters.
Additional Services
A boat tour in Dubai is an example of excellent luxurious services. You can combine sightseeing with a party, fishing, family event, or photoshoot. The yacht have a BBQ grill, DJs, and drinks for you to celebrate anything from an engagement to a birthday. It's also possible to rent sports equipment for those who love fishing and diving.
Full Charter for 5 hrs

UAE
Dubai Harbour

Dubai Harbour
Package includes

Skipper and Crew services


Cutlery & Crockery


Safety equipment


Towels


Barbecue/Grill equipment


Ice box (upon request)


Drinking water and Soft drinks


Insurance


Fishing rods
Not included / Extra
• Price excludes 5% VAT
•BDAY (BASIC) CAKE + CANDLES $ 54.45
•BDAY (STRD) BASIC + COLOR BALLOONS $ 95.29
•BDAY (PREMIUM) STRD + 2 NUMBERS BALLOONS $ 136.13
•DISC JOCKEY $ 81.68 / per hour
•FISHING BAIT $ 27.23 / per booking
•Barbecue $ 81.68 / per person
TOUR
PROGRAM

Sample itineraries and maps are for illustrative purposes
echo $i ?> DAY
The Palm Jumeirah, Jumeirah Beach and Jumeirah Islands
The stunning views of the Jumeirah high-rises as you sail out on to the sparkling blue waters of the Persian Gulf. Grab your camera and snap photos of the Palm Jumeirah as your yacht cruises around this beautiful manmade archipelago. Designed in the shape of a palm tree, each curving frond of the island is lined with expensive villas and residential complexes overlooking the water. On the Palm you will come across the majestic Atlantis along with many other opulent 5* hotels. Revel in the views of Dubai's skyscrapers stretched along the coast and don't miss the famous 7* sail-shaped Burj Al-Arab hotel; it has been Dubai's pride and joy for many years now. You can also sometimes have your cruise take you to see the Jumeirah Islands; a picturesque, self-contained community of 50 islands. You will most certainly enjoy the serene surroundings of quaint walkways, lush greenery and crystal waterfalls. This whole stretch of Dubai is a must see!
CHOOSE A YACHT
FOR THIS TRIP

The list of yachts that offer a similar tour.
Consulting
Form

Fill out the form if you could not find the offer you are interested in. Describe what you are interested in and our specialist will contact you.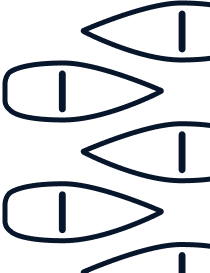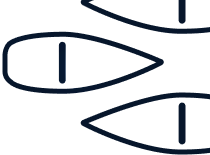 SIMILAR
TOURS

Compare with other trips