TOUR
9.09-16.09
Wine Journey in Greece


Hills, Sea & Vineyards
The unforgettable Wine Thematic Journey in Greece, departing from Kavala port on September 9-16, 2023, aboard the luxurious "Anasa" Isla 40 Catamaran. With 125 nautical miles to cover, 7 nights on board, and an exciting itinerary that includes 3 wineries, 10 stunning Greek beaches, and 21 delicious food moments, this journey is guaranteed to leave you with infinite summer memories.
Led by the expert guide, Georgia Panagopoulou – @wine.gini, a passionate wine connoisseur with international wine studies and experience in both Old and New World wine regions, this journey is the perfect opportunity to learn all about Greek wine culture while enjoying the beauty of Northern Greece. Discover hidden vineyards, taste flavorful Greek wines, and immerse yourself in a world of wine that is both friendly and inviting.
Onboard the "Anasa" Isla 40 Catamaran, you will be pampered by the attentive crew, who will take you to hidden bays with powdery golden sand and crystal clear waters, perfect for swimming and relaxation. With perfect sailing conditions and consistent warm weather, the Northern Greece climate is ideal for a sailing vacation, with blue skies and gentle breezes that will make your journey a truly magical experience.
The closest airport to the marinas is Kavala International Airport "Alexander the Great" (KVA), and the team can arrange to pick you up from your hotel or airport. Your captain and crew will be waiting for your arrival. You will arrive back at the marina by 5 pm on 6th day.
Don't miss this unique opportunity to sail away with Anasa on a Wine Thematic Journey in Greece, where the beauty of the landscape and the taste of the wine will create unforgettable memories. Book now and get ready to embark on a journey of a lifetime!
7 days/ 7 nights

Greece
Kavala Port

Kavala Port
Package includes
✓ 7 nights accommodation on your private catamaran
✓ Qualified skipper
✓ Professional host
✓ Wine expert
✓ Guided tours in three wineries and wine tastings
✓ Full board freshly prepared daily
✓ Transfer to / from the port
✓ Water, fuel, port and cleaning fees
✓ Linen, towels and personal care kit
✓ Snorkelling equipment
✓ GoPro action camera
✓ Inflatable Canoe Cayak
✓ SUP
✓ Drone
✓ Introductory sailing course (if you wish)
✓ Tourism taxes
Included full board for the duration of the journey:
✓ 7 Breakfasts, 7 Lunches, 5 Dinners onboard all centred around Greek Cuisine
✓ 2 Dinners at selected local Greek Restaurants
✓ Wine for Pairing at Lunches and Dinners
✓ Light Snacks
✓ Water, Coffee, Tea, Soft Drinks & Juice
Not included / Extra
Not included: Any alcohol (except wine)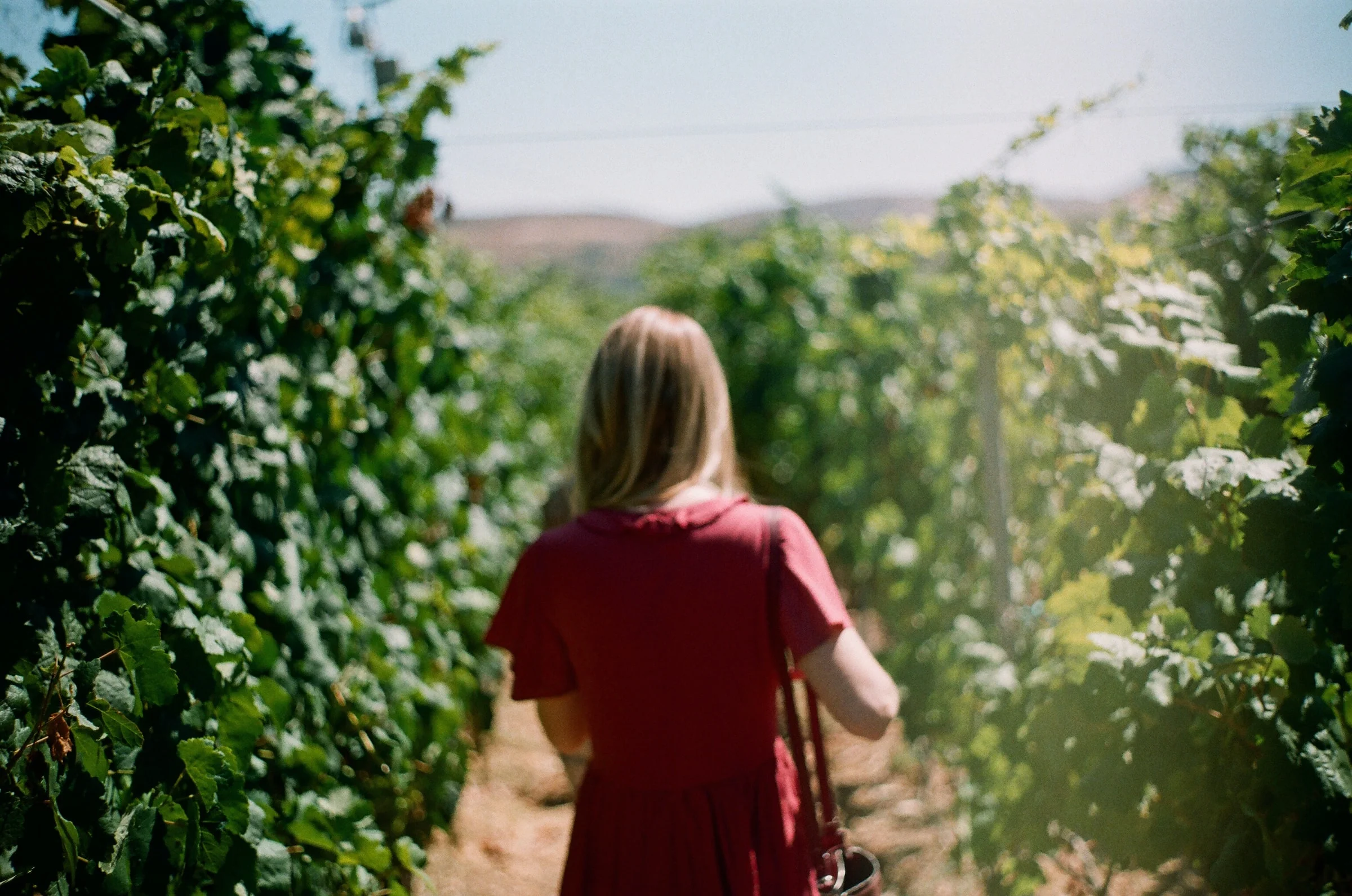 TOUR
PROGRAM

Sample itineraries and maps are for illustrative purposes
echo $i ?> DAY
WINERY NICO LAZARIDI
Take a private wine tour discovering Nico Lazaridi vineyards whilst facing Mount Pangeon-which name is forever related to the worship of Dionysus, the Greek god of grape harvest and winemaking. Visit the cellar which is filled with their multi-awarded wines and taste some of the winery' s delicious varieties successfully adopted to the region' s terroir. Broaden your horizons at the truly interesting art gallery hosting contemporary Greek and foreign artists.
‍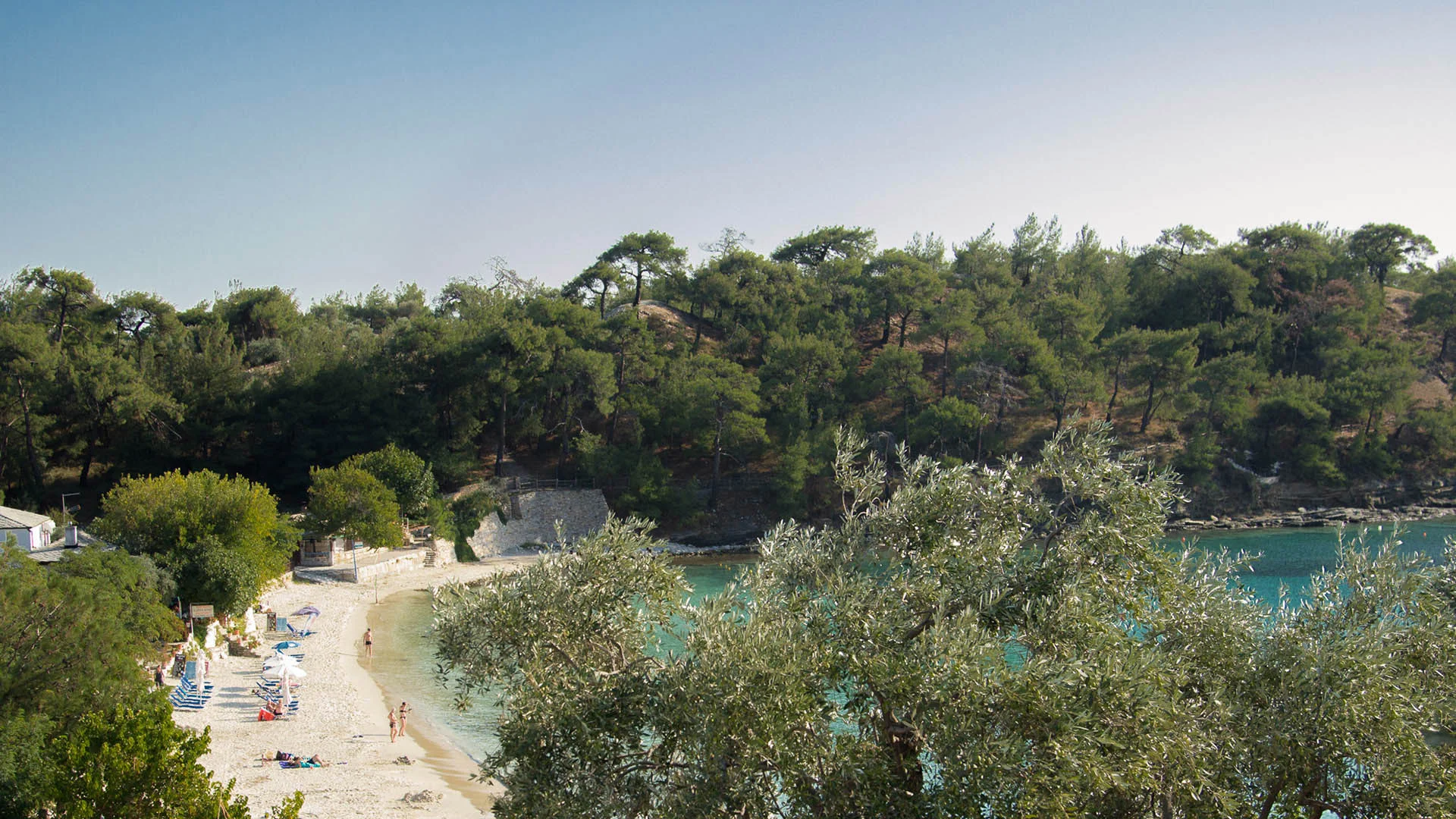 TOUR
PROGRAM

Sample itineraries and maps are for illustrative purposes
echo $i ?> DAY
LIMENAS
Enjoy the breakfast our hostess has prepared at the picturesque green water of Limenas port. This is a day of thalassophilia, a day where you could find that highly anticipated peace of mind you deserve. As we' re headed for Aliki, Marble beach is ideal for a swim stop. The scenery is absolutely breathtaking like nothing you have ever seen before, as the waters are light blue-turquoise and the sand is pure white stone marble creating a beautiful mixture of colours.
TOUR
PROGRAM

Sample itineraries and maps are for illustrative purposes
echo $i ?> DAY
ALYKI
Waking up at a wonderful aquamarine natural harbour is what you signed up for! Surrounded by pine trees, Aliki is undoubtedly one of the most beautiful beaches on the island. The crystal clear water is part shallow part deep with a gorgeous underwater rocky landscape which makes it perfect for snorkelling. The isolated emerging rocks hide a home for many plants and adorable sea creatures. Wanna take a picture? Please, use our waterproof cameras!
TOUR
PROGRAM

Sample itineraries and maps are for illustrative purposes
echo $i ?> DAY
SAMOTHRACE
Samothrace is an unspoiled and mystical Greek island where nature is still in its wilder forms. Get lost in the natural landscape and lush vegetation, which is rarely seen in the Greek islands. Visit its clear streams of cascading waterfalls and rock pools for swimming. After a full day relax on board, read the book you haven' t had the time to read, take lots of pictures, luxuriate in doing nothing. Oh wait, was that a dolphin?
TOUR
PROGRAM

Sample itineraries and maps are for illustrative purposes
echo $i ?> DAY
WINERY KAZAVITI
The production does not exceed 2000-3000 bottles per year. The small series focus on the production of museum wines in order to provide visitors and the international wine world with insights into how wine tasted in antiquity. Product is reduced to three main wines, which can be joined by two other products, depending on the vintage. Here, the artisanal approach is paramount, especially as the focus is on ageing the wines in ancient amphorae, so-called pithoi/kioupi. The maceration times are extended and the ageing of the wines is low tech. This approach follows the preservation of the wines, as it was the case 2000 years ago. This special technique is an antagonist to the fresh and fruity easy-drinking ceremonies of modern times and makes use of the ancient etheric and aesthetics of the Thassian microclimate.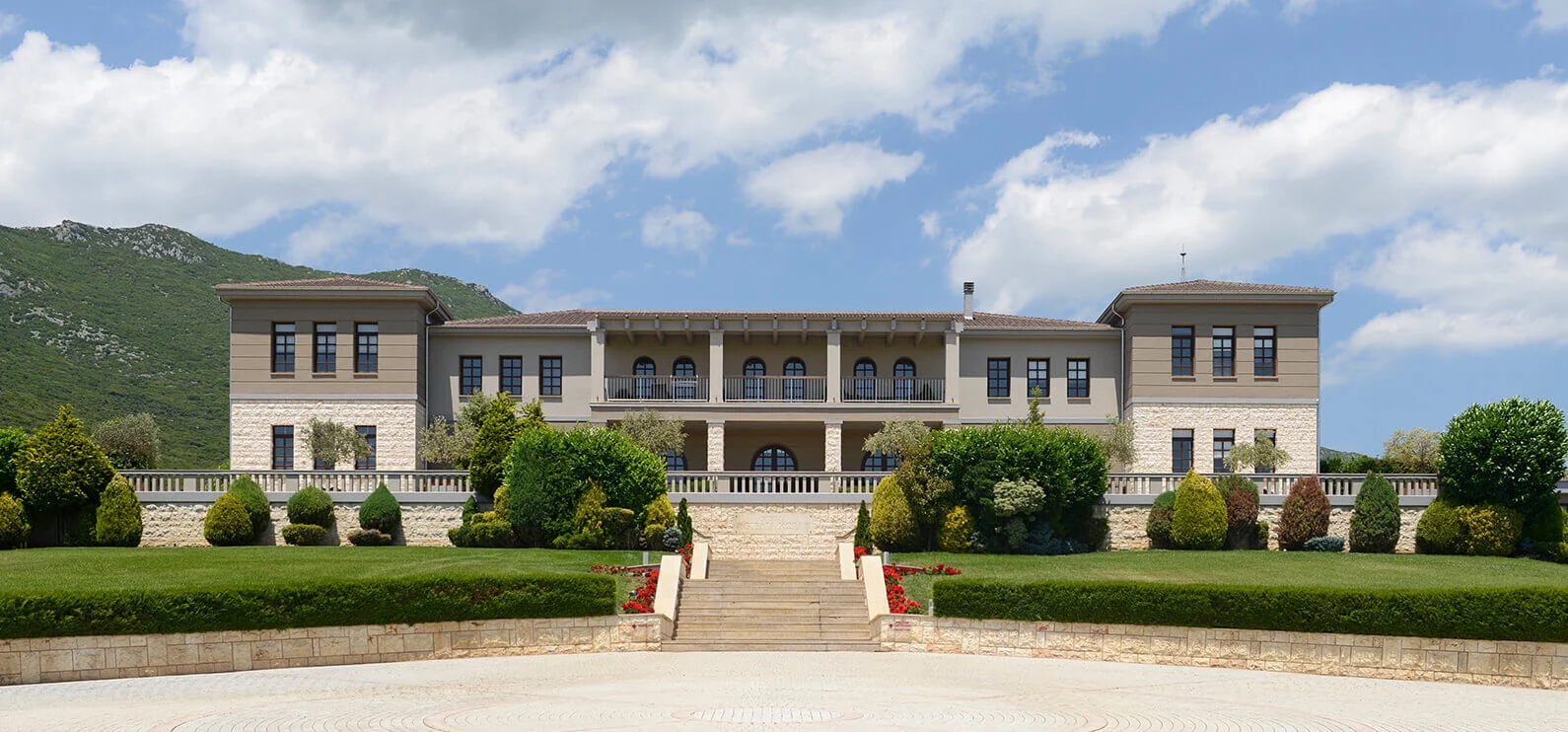 TOUR
PROGRAM

Sample itineraries and maps are for illustrative purposes
echo $i ?> DAY
WINERY BIBLIA CHORA
Take a walk around the organic vineyard and see first-hand Biblia Choras' philosophy turn into action at the estate. The rocky soil and climate, influenced by the cooling Aegean breezes are key factors for the domaine, from cultivation to vinification. Once again, we won' t leave without giving their multiple award-winning wines a taste-trust in us, they are more than worth it! Are you daydreaming of making your own wine? You can tell us all about it over candlelight dinner on board!
‍
TOUR
PROGRAM

Sample itineraries and maps are for illustrative purposes
echo $i ?> DAY
KAVALA
Meet our beautiful city of Kavala, where east meets west in Northern Greece with Ottoman treasures, Byzantine walls and a lively harbour. Go time travelling in the Old Town or spice up your relationship with Greek cuisine at a great seafood restaurant. As we reached our final port, take a few moments to clear your head and recollect all the memories we created on our journey.
CHOOSE A YACHT
FOR THIS TRIP

The list of yachts that offer a similar tour.
Consulting
Form

Fill out the form if you could not find the offer you are interested in. Describe what you are interested in and our specialist will contact you.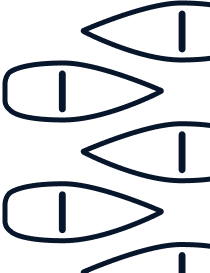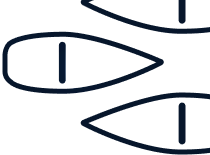 SIMILAR
TOURS

Compare with other trips